#misec, An Open Community
About #misec
ArbSec
Ann Arbor based security group
ZooSec
Kalamazoo based security group
ISSA
Nick Wright (MoonyThinker)
Lansing Chapter Co-Director & Director of Education and Outreach
Moony (Nick) is an information technology professional and enthusiast with an equal passion for community building. With the Lansing Chapter, Nick focuses on working with the chapter members to help create and coordinate events to help boost professional social gatherings and knowledge building. Additionally, as the Director of Education and Outreach for #misec, Moony works to educate Michigan's residents about how they can reduce risks and technical exhaustion while increasing technical confidence.
In addition to #misec, Moony is involved and a board member of many other Michigan-based organizations and non-profits. He is also heavily engaged in various art communities and projects.
Twitter: https://twitter.com/MoonyThinker
Email: Lansing@misec.us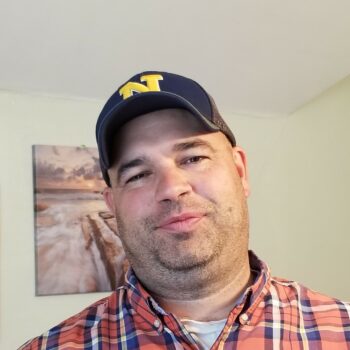 Ben Banfield
Marquette Director
Ben Banfield is a cybersecurity enthusiast who lives in Negaunee, MI with his wife, kids, dog and cats.  When he isn't glued to his computer messing around with try-hack-me and hack-the-box, he spends time mountain biking, rock climbing and camping at the most remote places he can find.  When he isn't doing those things, he is playing hockey or softball.